Just because the big box stores started decorating for Christmas the Fifth of July doesn't mean I have to get into the holiday spirit yet. On the other hand, the pile of new books crossing my desk recently has reached collapse stage, so I'm going to try to clear the decks today by giving you a bit of information about them and a link so you can find out more and maybe even buy one or six for winter holiday gifts.
Christmas, after all, is coming and there is word of weight gain among geese, so perhaps it's time for this post after all. Besides, what better gift is there than a book? So let's begin: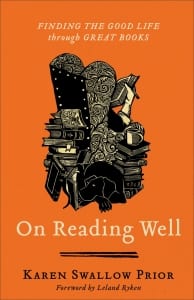 — On Reading Well: Finding the Good Life through Great Books, by Karen Swallow Prior. The idea behind this book is terrific, and the execution of it is good, too. The author, who teaches English at Liberty University, proposes that people can understand, absorb and live out great virtues by reading the best literature available. As you might expect from someone on the Liberty University staff, the book is marinated in Christianity, though, in fact, the message turns out to be much broader. She has chosen literary works that "might help us understand the classical virtues — the cardinal virtues, the theological virtues and the heavenly virtues." Years ago I wrote a piece for New Letters magazine about "moral fiction," which is to say works that aren't didactic but, rather, ones that give readers a picture of what certain moral values look like when lived out. The book I chose for that was Love in the Time of Cholera by Gabriel Garcia Marquez. The author of this new book chooses such works as The History of Tom Jones, a Foundling; The Great Gatsby, The Adventures of Huckleberry Finn, Silence and others. In all, it's an engaging read that should motivate readers to rethink what virtues they have developed and which ones need some reclamation work. As Prior notes, "Reading literature, more than informing us, forms us."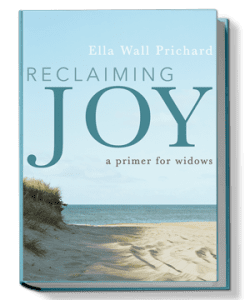 — Reclaiming Joy: A Primer for Widows, by Ella Wall Prichard. What can be harder than the death of a child or a spouse? How does one find a way forward? The author of this book felt utterly unprepared in countless ways for the death of her husband, but, relying on her Christian faith and marinating herself in the Apostle Paul's letter to the Philippians, she eventually found her sea legs and some courage to move forward. She calls Philippians Paul's "letter to the poor, discouraged congregation at Philippi — a letter full of love, encouragement and joy. It became my primer for widowhood." She acknowledges that prior to the death of her husband, her relationship with God was pretty transactional, which is to say that she often viewed God as an on-call bellboy. But the long, dark journey through grief changed that. Each chapter is named for something she found in the letter to the Philippians — from grace to gratitude, insight to courage and on and on. I suspect grief counselors in churches and elsewhere around the country will find this book a must-have.
— Mapping Church Missions: A Compass for Ministry Strategy, by Sharon R. Hoover. The author is director of missions at a church in Virginia that is part of the Covenant Order of Evangelical Presbyterians denomination. Drawing on years of experience, she seeks here to guide individuals and congregations to make wise and careful choices about what charities to support so that they avoid a scattershot approach that produces little or nothing. What churches and individuals need to do, she argues, is develop an "intentional mission strategy." Without that focus, money can be wasted and people who should benefit from outreach work — both those in need and those providing help — will come up empty. There's good advice here drawn from experience.
— This Is Our Faith: A Catholic Catechism for Adults, by Michael Pennock (1945-2009). First published 20 years ago, this guide to Catholicism has been updated and extended for this new edition. Anyone considering Catholicism — or who already is Catholic but could use a theological update — will find this guide well-organized and helpful.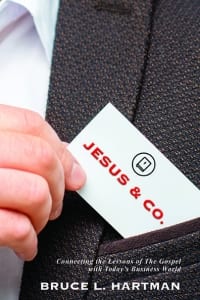 — Jesus & Co.: Connecting the Lessons of the Gospel with Today's Business World, by Bruce L. Hartman. The author is a successful businessman who later earned divinity degrees. Drawing on both his business experience and his seminary education, he writes to help people face the moral decisions that often face them at work. This is not a book about how to twist Christian theology into guaranteed financial success, in the spirit of the bogus Prosperity Gospel. Rather, it's about how to learn to travel what Jesus called the narrow road of integrity and reliable ethics.
— Don't Forget to Say Thank You: And Other Parenting Lessons that Brought Me Closer to God, by Lindsay Schlegel. The author, a regular contributor to CatholicMom.com, goes back to things she heard her parents say and finds way to apply those foundational lessons for life to her relationship with her spiritual parent, God. Her motivation, she writes, is that she discovered that "I had been so focused on my job as a mother. . .that I had forgotten my identity as a daughter of God."
— Four Gifts: Seeking Self-Care for Heart, Soul, Mind and Strength, by April Yamasaki. This is a pastor's effort to balance the need for taking care of oneself with the obligations of faith to care for others. It can be a difficult task. "Of course," she writes, "I'm not Jesus. But in my search for self-care, both his teaching and example ring true for me. When there's a death in my congregation, I don't refuse to spend time with a grieving family because I need to take care of myself. . .Yes, we all need self-care. But self-care doesn't always come first, and it's shaped by our core commitments."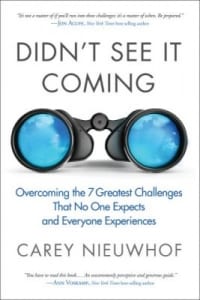 — Didn't See It Coming: Overcoming the Seven Greatest Challenges That No One Expects and Everyone Experiences, by Carey Nieuwhof. Are there signs that we're headed for being overwhelmed by cynicism, compromise, disconnection, irrelevance, pride, burnout and emptiness? This pastor and former lawyer thinks there are and, in this book, offers her insights into how to detect them. As she writes, "This book is for people who want to see the signs that there's a major life challenge ahead before it's too late."
— Lessons from a Troubadour: A Lifetime of Parables, Prose and Stories, by John Michael Talbott. As the author has spent much of his life performing music (and leading a monastic community), he has told stories and parables reflecting his interest in the monastic life. This book collects them — short, sweet, insightful. You can't hear Talbott sing here, but if you pay attention to can grasp the foundational notes to his music.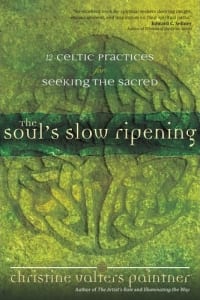 — The Soul's Slow Ripening: 12 Celtic Practices for Seeking the Sacred, by Christine Valters Paintner. The Celtic approach to spirituality is, in many ways, rooted in the ordinary, the daily, the land, the air. The ability to find God's presence in what is right at hand is one of the gifts of the Celtic way. The author, who now lives in Ireland, offers a dozen Celtic ways of finding the divine in the daily. But they take practice and, the author writes, "practice can feel tedious at times because we want immediate results. The desert elders remind us to take the long view. Discomfort is a sign we are being stretched into new territory. We have to be willing to be uncomfortable."
— How to Be a Christian: Reflections and Essays, by C. S. Lewis. It took the late Jack Lewis a long time to come to faith, but once he did he became one of Christianity's leading apologists. Across his many writings he left clue after clue about how to believe but, more importantly, how to metabolize that belief into action to help heal a wounded world. HarperOne, an imprint of HarperCollins Publishers, has collected those thoughts here as the second volume in a series that began with a book called How to Pray. The trilogy is to be completed next June with publication of The Reading Life. Lewis's many fans should be delighted with this series.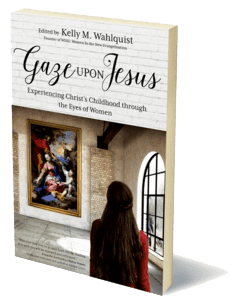 — Gaze Upon Jesus: Experiencing Christ's Childhood through the Eyes of Women, edited by Kelly M. Wahlquist. This is, in effect, a devotional and scripture study book from a Catholic group called Women In the New Evangelization (WINE). It offers important pieces of religious art about Jesus and asks readers to reflect deeply on what they see. Sacred art becomes, in a sense, a window into the divine.
— Finally, three small books from Ave Maria Press aimed at Catholic audiences in churches and schools:
Word Made Flesh: A Companion to the Sunday Readings, by Christopher West. This book contains reflections based on Pope John Paul II's "Theology of the Body."
Christ in the Classroom: Lesson Planning for the Heart and Mind, by Jared Dees. This is guidance for Catholic teachers in helping students find their faith.
Called to Pray: Daily Prayers for Catholic Schools, by Justin McClain. If you teach in a Catholic school, this book provides prayer resources for many occasions.
---
*September 15, 2018, Bill's 'Faith Matters' Blog
https://brucelhartman.com/wp-content/uploads/2019/02/bruce-hartman-logo.png
0
0
Bruce L Hartman
https://brucelhartman.com/wp-content/uploads/2019/02/bruce-hartman-logo.png
Bruce L Hartman
2018-09-21 17:53:55
2019-10-17 17:06:29
An early list of possible gift books: 9-15/16-18