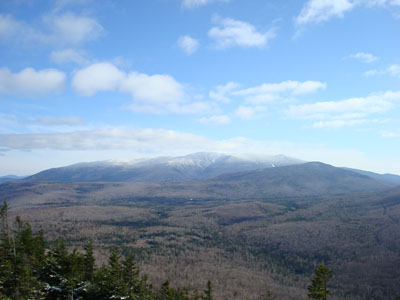 "But when you ask, you must believe and not doubt, for the one who doubts, is like a wave of the sea, driven and tossed by the wind."
– James 1:6
This summer, Connie and I set our sights on a grand adventure, hiking a significant stretch of the Appalachian Trail in the unique landscapes of New England, where 'alpine' signifies not just a change in elevation but a transformation of the soul. Here, trees yield to rocks and delicate flora, and most strikingly, to breathtaking, unobstructed views.
For some, these heights are exhilarating. For me, they've long been a source of paralyzing fear. The cliffs of New England, grand as they are, seemed to me like towering walls of dread.
Connie, ever the problem solver, suggested an unconventional aide: non-intoxicating CBD from cannabis. Skeptical, I decided to try prayer instead. The last scenario I wanted was to find myself petrified on a precarious ledge. Yet to fully experience New England's trails, I needed to learn to face these fears.
Our proving ground: Mount Moosilauke in New Hampshire, a nearly 5,000-foot giant. Its summit, a stark and beautiful expanse of rock and resilient alpine plants promised the most stunning views in New England. As I lay restless the night before our climb, anxiety played a relentless loop in my mind.
Dawn brought both promise and trepidation. My research had prepared me for the four major cliffside exposures on the ascent, but knowing is quite different from seeing, and seeing is a universe away from the crossing.
The trail's steep New England gradient was relentless, demanding a steadfast, rhythmic advance. In this repetitive motion, I found a meditative space to recall a verse from James: "…you must believe and not doubt…" Could faith be the key to calming my storm of anxiety?
I decided to trust—to pray with a conviction as solid as the mountain itself. It worked. My anxiety subsided, replaced by a tranquil certainty. And when doubt crept back in at the first daunting overlook, prayer was my steadying hand once more.
Each subsequent lookout became both a challenge and a testimony to the power of faith-fueled prayer. Anxiety would rise, prayer would counter, and peace would follow. Not a serene comfort, but a tranquil assurance that enabled me to continue onward.
Finally, breaking through the last of the low, wind-shaped trees, the grandeur of Mount Moosilauke's summit lay before me—a panorama that felt like standing on top of the world. At nearly 5,000 feet, amidst the expansive White Mountains, my anxiety had transformed into awe.
I no longer needed to pray for the courage to continue; the final path to the summit, where fellow hikers rested and refueled, now called to me invitingly. As I stood, triumphant and grateful, next to the sign marking the peak of Mount Moosilauke, I marveled at the journey.
Days earlier, such a feat seemed beyond my reach. But here I was, a testament to the power of prayer—not as a hopeful wish, but as a profound, unwavering belief that carried me to the top of this mountain.
In that sacred moment, high above the tree line, I made a simple sign of the cross and offered my heartfelt thanks to the Lord.
https://brucelhartman.com/wp-content/uploads/2023/08/Mtmoosilaukeprofile.jpg
300
400
Bruce L. Hartman
https://brucelhartman.com/wp-content/uploads/2019/02/bruce-hartman-logo.png
Bruce L. Hartman
2023-08-29 06:35:15
2023-08-29 06:35:15
Finding Faith Above the Tree line: My Alpine Prayer Journey