There is a time for everything,
    and a season for every activity under the heavens:
a time to be born and a time to die,
    a time to plant and a time to uproot,
Ecclesiastes 3:1-2
In the Bible there are three books called the Wisdom Books; Proverbs, Psalms, and Ecclesiastes. Proverbs and Psalms are certainly the most well-known. Ecclesiastes is lesser-known, but still just as important. Ecclesiastes (3:1-9) is perhaps one of the most well-known poems in the Bible, called A Time for Everything. When I was much younger, and had not had many seasons in my life, I viewed this poem as nice and well written; and never really took the time to understand what it meant. Frankly, I was more interested in the Byrds song called Turn, Turn, Turn, whose words come from this poem. You can hear the song using this link; https://www.youtube.com/watch?v=W4ga_M5Zdn4
As the seasons of my life have accumulated, this wonderful poem has taken on a far different impact. It is a poem about opposites. For instance, in verse two it says; A time to be born and a time to die. Each of the verses contains this structure. There is always a beginning and end and each of these activities are under the heavens.
Over the last few weeks I have been deeply immersed in these opposites of life. These weeks have been a constant time of opposites for my extended family and myself. My father died peacefully on April 26th. The first real-time of mourning for an extended family of forty souls.
We were grateful that he went to his Lord surrounded by his family, the gift of in-home hospice. It wasn't that he was ill, his body just gave out. In his final week we could all see it was close and he knew as well that he was slipping away.
Over his last few days I treasured my calls to say goodnight to my dad, knowing each one might be the last. In each call I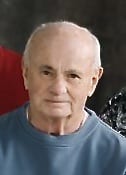 experienced the joy of the memories of having a wonderful dad and the sadness of knowing he was going.
At the same time I sensed he was nervous about the impending event. Leaving me and my brother, Jim, to provide hope that this transition was leading to paradise, a place of peace. We both helped him with his final transition while fighting the grief of knowing he was going and we would remain behind.
In my quiet moments my emotions would toss between joy, knowing he was going to be safe and the sadness of losing my earthly rock.
On his final day, when he could only hear and squeeze a hand, I took an afternoon nap and awoke compelled to write him a poem. A poem titled I hope You Know (Attached at the end); to let him know he was loved and was going to be with Jesus. At five PM, through tears I read him my poem, while my mother held his hand. Moments later, he opened his eyes one last time, looked at my mom, and was gone.
A moment for me where I had the important duty of comforting him, with sadness mixed with joy knowing he was going to Jesus.
The extended family gathered quickly and flocked to his house, the funeral home was called and another moment in the many seasons of life was revealed. As he left the house, the family lined the driveway gathered to honor and say goodbye. My daughter, Ashley, sang Amazing Grace as his flag-draped body was moved to the hearse.
A time of honor, goodbyes, reverence, and peace. A peace that his battle was over and he was safe while we all felt sad that he was gone.
I had prayed before he died that I would get a signal that he was safe and at peace. The day after he died, my answer came early in the morning. Sitting on my favorite bench,  a bird joined me, sitting unnaturally close, while singing a song. An intimate moment in the morning that gave me relief. Another moment of the opposites of life, one of joy and one of sadness.
Other moments would occur that let us know he was safe.
My oldest daughter, who lives overseas in a far distant time zone, had a dream she saw him walking on the beach. She yelled in her dream, Papa Bob! he turned and smiled, then proceeded on his way. In the morning when I told her he had died while she was sleeping; she knew what the dream meant. Another moment of joy and sadness.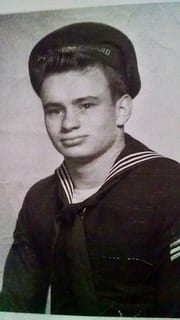 In his obituary we put included a picture of him just before he was married, a young and handsome man. We also included a picture of him in his later years, the wise guiding force of our family. This reminded me of the first verse of the poem; A time to be born and a time to die.
There were so many emotions during his last few days that had the full range of this wonderful poem in Ecclesiastes. All of his children got to say goodbye and each of his thirteen grand-children did as well, many hearing for the last time; I love you. A man of few words gave us one last gift with these wonderful words.
I take comfort now in this poem. A poem I had always known, but only looked at with curiosity. It was now both a guiding force of how to think about these last few weeks and a place of comfort.
Comfort in knowing this God-breathed verse in the Bible clearly lays out that the seasons of life are God designed and not a random set of events. We all will have beginnings and endure endings. But these seasons exist for a reason. There will be for all of us a time to gather and a time to cast away. A time to mourn and a time to dance. A time to build up and a time to tear down.
This is a life designed by God. And because God is involved, it is necessary and good.
Poem Read to My Dad in His Last Moments
I Hope You Know
I hope you know how much you're loved
I hope you know how many lives you've touched
I hope you know how much we care
I hope you know Jesus is waiting for you
I know when you cross over the bridge you will find peace
I know Jesus has a place for you
I know you will find Chuck and Eleanor
I know you will be safe
Thank you for being you
Thank you for the times you said no
Thank you for believing in me
Thank you for being my dad.
(Author's note: I was reluctant to post this message because of its very personal nature. When I told my mom about my concerns, she quickly replied "Your father would want you to publish it, because it might help someone." And so I have; perhaps in some way, this will help others.)
Listen to the Full Podcast – The Seasons of Life
Blessings, until next time,
Bruce L. Hartman
Photo by Michael Aleo on Unsplash
https://brucelhartman.com/wp-content/uploads/2020/05/michael-aleo-DpgzNS1yvWg-unsplash-scaled-e1590115163454.jpg
1200
1200
Bruce L Hartman
https://brucelhartman.com/wp-content/uploads/2019/02/bruce-hartman-logo.png
Bruce L Hartman
2020-05-21 22:19:15
2020-05-22 10:14:39
The Seasons of Life